Thigh Lift Surgery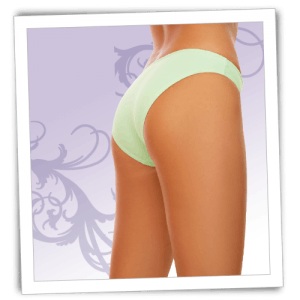 As we age, one of the hardest parts of the body to keep firm is the thighs. Particularly for women, this part of the body is prone to sagging skin, fat deposits and cellulite. In addition, patients who experience weight fluctuations can find it difficult to get the thighs as taut and toned as they once were. Thigh lift surgery is a comprehensive body contouring procedure that can solve this problem. By removing excess skin and fat, a thigh lift can help men and women improve their figure. Over the years, board certified plastic surgeon Dr. Francis Johns has helped countless patients gain the comfort and confidence they need to flaunt their legs. Read more about thigh lift surgery in Pittsburgh below and contact Artisan Plastic Surgery today to schedule a consultation.
Thigh Lift Candidates
Candidates for thigh lift surgery include patients who are over the age of 18 and are unhappy with the appearance of sagging skin, excess fat or cellulite on their thighs. This procedure is frequently performed for patients who have lost a significant amount of weight or as part of a mommy makeover procedure for mothers who wish to regain their pre-pregnancy body. Thigh lift surgery is not meant to substitute for healthy diet and exercise habits, and as such should not be treated as a weight loss procedure. Patients who are considering thigh lift surgery should be in good health and should not smoke. Those patients who do smoke will need to quit for a period of time before and after the procedure in order to minimize surgical risks. It is also important that patients have healthy motivations and realistic expectations regarding the procedure. During a consultation, Dr. Johns will evaluate the patient's candidacy for the procedure, make treatment recommendations, and address any questions or concerns.
Benefits of Thigh Lift Surgery
Thigh lift surgery is a comprehensive body contouring procedure that offers a number of emotional and physical benefits, including:
Removes excess fat from the upper thighs
Reduces the appearance of cellulite
Creates toned look
Enhances self-confidence
Gives patients more clothing options such as shorts and bathing suits
The Thigh Lift Procedure
Dr. Francis Johns performs all thigh lift procedures on an outpatient basis at his state-of-the-art surgical center in Greensburg, PA. The length of the procedure will vary based on the extent of the surgery and the technique being used. Dr. Johns may perform one of three types of thigh lift surgery, based on the specific needs of the patient. The procedure can be performed on its own or as part of a combination procedure such as body lift or mommy makeover.
During inner thigh lift surgery, Dr. Johns makes an incision near the groin. Through this incision he removes excess skin and fat, before gently lifting the skin and tissue to create a smooth, toned look. During outer thigh lift surgery, which is ideal for patients who have lost a significant amount of weight, the incision extends around the hip at the belt line. Finally, during vertical thigh lift surgery, an incision is made from the groin to the knee. Although this leaves a visible scar when the legs are exposed, it is the best option for patients who have a moderate amount of fat and skin to be removed. After Dr. Johns makes the necessary changes, the incisions are closed with sutures.
Recovering from Thigh Lift Surgery
Pittsburgh thigh lift patients experience minor swelling, bruising and discomfort in the days after surgery. These symptoms can be alleviated with medication as prescribed by Dr. Johns, and should subside within a few days. Compression garments should be worn for about two weeks to promote optimal results. Patients are encouraged to do some light activity and walking as soon as possible to allow for a faster recovery. More strenuous activity should be avoided for several weeks. Dr. Johns will provide thorough post-operative instructions and attentive patient care. He and his staff are available around the clock to address any questions or concerns that may arise.
Schedule a Consultation Today
Thigh lift surgery is an advanced body contouring surgery that can help patients accomplish their aesthetic goals and have the confidence to show off their lower body. If excess fat or sagging skin on your thighs has been making you feel self-conscious, schedule a consultation with Dr. Johns to learn what thigh lift surgery can do for you. During a consultation, Dr. Johns will explain all of your body contouring options, including thigh lift, butt lift, and liposuction.