Ear Surgery (Otoplasty)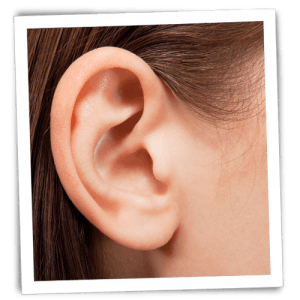 For adolescents who have malformed, misshapen or disproportionate ears, embarrassment and teasing can be a constant in their lives. Cosmetic ear surgery, also known as otoplasty, is a corrective procedure which aims to correct these abnormalities and help patients go on to live life comfortably and confidently. Board certified plastic surgeon Dr. Francis Johns has performed this procedure on many patients throughout his career. Read more about corrective ear surgery below and contact Artisan Plastic Surgery at 877-245-6467 to schedule a consultation today.
Ear Surgery Candidates
The typical ear surgery candidate is a patient between the ages of 4 and 14 who is affected by the appearance of protruding or malformed ears. It is important that the ears have fully developed before any surgical procedure is performed. Adolescents who are undergoing the procedure should be in good health. During a comprehensive pre-surgery consultation, Dr. Johns will evaluate the patient's candidacy for the procedure, make recommendations for treatment, and address any questions or concerns that the parents or patients may have.
The Ear Surgery Procedure
Dr. Johns performs all otoplasty procedures at his state-of-the-art surgical facility in Greensburg, PA. The length of the procedure will vary based on the extent and nature of changes being made. The ear pinning procedure is typically performed under general anesthesia, and on an outpatient basis. During surgery, Dr. Johns makes an incision behind the ear before reshaping existing cartilage and removing excess skin. He may also use stitches and sutures to reposition the ear. In some cases, Dr. Johns may also make changes to the shape of the ears to make them more symmetrical and in better harmony with  the rest of the facial features.
Recovering from Ear Surgery
Pittsburgh ear surgery patients will wear a bandage around the ears for several days after the procedure. During this time they may experience some swelling, bruising or discomfort, all of which can be treated with medication as prescribed by Dr. Johns. Most adolescents can return to school and other normal activities within one week of surgery, although other activities, specifically contact sports, should be avoided for at least two weeks. Although some results from the procedure are evident immediately, the final result of otoplasty surgery can take up to six weeks to take form.
Schedule a Consultation Today
Cosmetic ear surgery can be a life-changing procedure for children and teens who have misshapen or malformed ears. Board certified plastic surgeon Dr. Francis Johns has the training and experience to produce natural-looking results for all otoplasty patients, as well as the professional, compassionate approach to care that young patients need. To learn more about cosmetic ear surgery or to schedule a consultation with Dr. Johns, contact Artisan Plastic Surgery today at 877-245-6467.