Mini-Facelift Surgery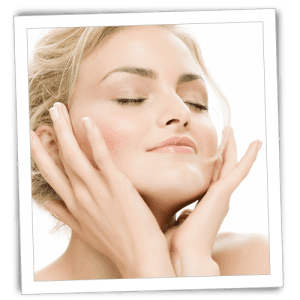 Throughout our lifetime the face is exposed to countless harsh elements, including sun and environmental damage. As such, it is very susceptible to signs of aging. Oftentimes, wrinkles, fine lines and loose skin can cause patients to look older than they actually are. Through facial plastic surgery in Pittsburgh, Dr. Francis Johns is able to reverse these signs of aging and help patients look and feel their best. Mini-facelift surgery is a comprehensive procedure which specifically targets the features of the mid and lower face and neck. Read more about this age-defying procedure below and contact Artisan Plastic Surgery today at 877-245-6467 to schedule a consultation.
Mini-Facelift Candidates
The ideal mini-facelift candidate is 35 years of age or older and is unhappy with loose, sagging skin or wrinkles around the jawline, lower cheeks and neck. It should be noted that the procedure can also be performed on younger patients who are experiencing mild to moderate signs of aging. Patients who exhibit signs of severe facial aging throughout the face may be better suited for traditional facelift surgery. It is important that Pittsburgh mini-facelift patients are in good health and do not smoke. Patients who do smoke will need to quit for a period of time before and after the procedure, as smoking increases the risk of surgical complications. Patients should also have healthy motivations and realistic expectations about the procedure. During a comprehensive consultation, Dr. Johns will evaluate the patient's candidacy for the procedure, make treatment recommendations and address any questions or concerns.
Benefits of Mini-Facelift
Mini-facelift surgery is an advanced facial plastic surgery procedure that offers a number of benefits, including:
Rejuvenates lower facial features and tightens neck laxity
Reduces wrinkles and fine lines
Eliminates sagging skin
Less recovery time and cost than traditional facelift
Enhances self-confidence
The Mini-Facelift Procedure
Dr. Johns performs all mini-facelift procedures at his state-of-the-art surgical center in Greensburg, PA. The length of the procedure will vary based on the technique being used and the amount of changes being made, but surgery typically lasts less than two hours. During the procedure Dr. Johns makes a series of small incisions around the ear. He then removes excess fat and tissue through these incisions before gently lifting the skin of the lower face and neck to smooth wrinkles and fine lines. This also improves the contours of the cheekbones and jawline. Once all necessary adjustments have been made, the incisions are closed with sutures.
Recovering from Mini-Facelift Surgery
Mini-facelift is a beneficial procedure because it requires significantly less downtime than the traditional facelift. Patients only need one week to get back to routine activities. Pittsburgh mini-facelift patients experience much less swelling, bruising and discomfort immediately after the procedure. Dr. Johns will prescribe medication to alleviate discomfort and foster a quick and safe healing process. Most patients can return to work within a week, although strenuous activities and exercise should be avoided for at least two weeks. Dr. Johns provides thorough post-operative instructions and attentive care to ensure a positive recovery period. He and his staff are also available around the clock to address any questions or concerns that may arise. Some results from a mini-facelift are apparent immediately, although it may take several weeks for all swelling to dissipate and the final results to be evident.
Schedule a Consultation Today
A mini-facelift is a minimally-invasive procedure that can provide maximum benefits to patients who exhibit signs of aging on the face. As a skilled facial plastic surgeon Dr. Francis Johns has helped countless patients enhance their appearance and self-confidence through this revolutionary surgery. Contact Artisan Plastic Surgery today at 877-245-6467 to schedule a consultation. Dr. Johns will explain all of your procedure options, including Pittsburgh facelift, mini-facelift, brow lift and eyelid surgery.