Body Lift Surgery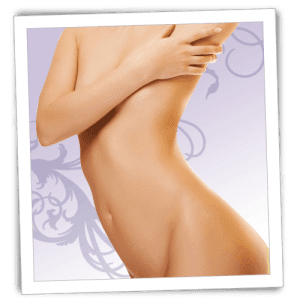 For men and women who have lost a significant amount of weight – whether through diet and exercise alone, or with the help of bariatric surgery – seeing the numbers on the scale drop is only half the battle. Many patients who experience massive weight loss are unable to enjoy their healthier physique due to the presence of sagging skin or the lack of firmness in their features. It is not until these issues are addressed that they can truly step into their new lifestyle. While exercise can go a long way toward firming up the body, in many cases post-bariatric patients will need to pursue a cosmetic procedure in order to achieve their aesthetic goals. Board certified plastic surgeon Dr. Francis Johns is pleased to offer combination procedures, including body lift surgery, to help patients look and feel their best, and finally enjoy the benefits of their hard work. Read below to learn more about body lift surgery, and contact Artisan Plastic Surgery at 877-245-6467 to schedule a consultation today.
What is Body Lift Surgery?
Body lift surgery is not a standalone procedure; rather, it refers to a combination of body contouring procedures that are designed to lift and firm the body. This procedure is typically performed on men and women who have lost a significant amount of weight and wish to tone specific areas of the body, particularly the buttocks, abdomen and thighs. Typically, body lift surgery involves the following procedures:
Tummy Tuck. A tummy tuck targets excess skin and remaining fat in the abdomen. During this procedure Dr. Johns removes stubborn fat deposits from the area and tightens the abdomen wall to achieve a toned, fit look.
Butt Lift. Dr. Johns performs butt lift surgery using either the Brazilian butt lift technique or the Standard Outer Thigh/Buttock Lift. During the Brazilian Buttock Lift procedure he injects fat from another area of the body into the buttocks to create volume. During the standard outer Thigh/Buttock Lift skin is excised at the belt line in order to tighten the skin in these areas.
Inner Thigh Lift. During the Inner thigh lift portion of the body lift procedure, Dr. Johns makes a series of incisions near the groin area, extending down the thigh. He then removes excess fat and skin, and lifts existing skin to create a slender, attractive final result.
Although body lift surgery typically refers to changes related to the lower body, Dr. Johns can also perform other procedures simultaneously, including arm lift and breast lift with breast implants, to completely revamp a patient's physique.
Body Lift Candidates
The ideal body lift candidate is someone who is at or near their ideal weight, but is unhappy with the appearance of loose, sagging skin left behind. It is important that the patient's weight has been stable for several months prior to the procedure, as significant weight fluctuations can have a negative effect on the outcome of the procedure. Pittsburgh body lift candidates should not smoke. Those who do will need to quit for a period of time before and after the procedure. Patients should also have realistic expectations regarding the outcome of the procedure. During a comprehensive consultation, Dr. Johns will evaluate a patient's candidacy for the procedure, make recommendations for treatment and address any questions or concerns.
Recovering from Body Lift Surgery
Body lift is a comprehensive procedure which involves treatment of several areas of the body, and as such requires substantial downtime. Pittsburgh / Greensburg body lift patients experience swelling, bruising and minor discomfort in the days and weeks after the procedure, all of which can be alleviated with medication as prescribed by Dr. Johns. Patients can typically return to work about two weeks after surgery, although more strenuous activities and exercise should be avoided for several weeks. Some results from the procedure are immediately evident, however it will take about six weeks for the final results to take shape. Dr. Johns and his dedicated staff are available around the clock to address any questions or concerns that may arise during the recovery period.
Schedule a Consultation Today
For patients who have triumphed over the challenge of weight loss, body lift surgery can be the final step in their total transformation. As an experienced body contouring surgeon, Dr. Johns has the professional demeanor and surgical skill patients need to achieve their aesthetic goals. If you have been considering body lift surgery in Pittsburgh, contact Dr. Johns' practice today at 877-245-6467.