Breast Reconstruction Surgery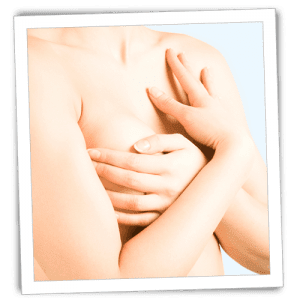 Breast cancer or any type of breast trauma can be devastating for a woman, causing her to feel self-conscious and in some cases, less feminine. While breast reconstruction surgery cannot erase the physical and emotional toll that those experiences can take, it can go a long way toward restoring a woman's self-confidence and quality of life. Dr. Francis Johns is a renowned breast surgeon who takes great pride in helping women feel whole again through breast reconstruction surgery. Read through the paragraphs below to learn more about breast reconstruction, and contact Artisan Plastic Surgery at 877-245-6467 to schedule a consultation today.
Breast Reconstruction Candidates
Women who have had one or both of their breasts removed through mastectomy may consider breast reconstruction to restore their figure and improve their self-esteem. It is important that women who undergo breast reconstruction have completed all breast cancer treatments and are cancer free. Breast reconstruction candidates should also be in a healthy mental state at the time of the procedure, and should have realistic expectations regarding the outcome of surgery. Women who undergo breast reconstruction also should not smoke. Patients who do smoke will need to quit for a period of time before and after the procedure.
Benefits of Breast Reconstruction
Breast reconstruction is a delicate procedure that results in a number of physical and emotional benefits, including:
Restores womanly figure
Improves self-confidence
Can help a woman heal from the effects of breast cancer
Allows women to wear form-fitting clothes
The Breast Reconstruction Procedure
The breast reconstruction procedure varies widely from patient to patient based on the type of reconstruction being performed and the individual patient. Breast reconstruction can be performed immediately after mastectomy or after a patient has fully healed from mastectomy. Dr. Johns performs breast reconstruction using several different techniques.
Breast reconstruction with breast implants involves the placement of saline or silicone implants. Prior to this procedure, Dr. Johns may place tissue expanders in the chest to stretch the skin and make room for the implant. Once the skin has stretched enough, breast implant surgery is performed to restore the appearance of the breasts.
Breast reconstruction can also be performed using tissue from another part of the body. Although this procedure is more invasive because it requires two surgical sites, it typically yields the most realistic-feeling and -looking results. During this procedure Dr. Johns will remove skin, fat and muscle from the buttocks, latissimus dorsi or abdomen, and relocate it to create a breast mound. Blood vessels are also reattached near the breast area to allow for proper circulation and normal sensation.
Breast Reconstruction Recovery
The breast reconstruction recovery period will vary based on the surgical method used. Breast reconstruction with breast implants typically involves a shorter recovery period than breast reconstruction with the patient's own tissue, because there is only one surgical site. Most patients are fully recovered from the procedure within six weeks. During this time patients experience bruising, swelling and minor discomfort, all of which can be alleviated with medication as prescribed by Dr. Johns. Patients may also experience numbness or loss of sensation on the breast or at the site of tissue transfer. Dr. Johns provides thorough post-operative instructions and support in order to facilitate a safe and comfortable recovery period. He and his staff are available around the clock to address any questions or concerns that may arise.
Schedule a Consultation Today
For many women, breast reconstruction surgery represents one of the final steps toward recovery from breast cancer. Board certified plastic surgeon Dr. Francis Johns understands the sensitive nature of this procedure and provides the professional, compassionate care his patients need. If you would like to learn more about breast reconstruction in Pittsburgh, please contact his practice today at 877-245-6467.