Eyelid Surgery (Blepharoplasty) in Pittsburgh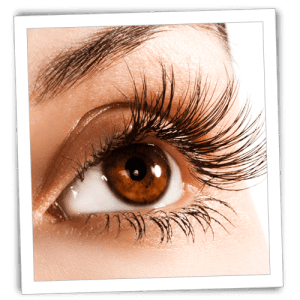 The skin around the eyes is the most sensitive of the facial features, so when it comes to aging, it is also the most vulnerable. A number of factors, including sun exposure, aging and stress can take a toll on the appearance of the eyes, causing the skin above the eyelids to droop, or fatty deposits to form. Eyelid surgery, also known as blepharoplasty, is a cosmetic procedure that aims to correct these imperfections and help patients look youthful and refreshed. Plastic surgery provider Dr. Francis Johns performs eyelid surgery at his state-of-the-art practice. Read more about the procedure below, and contact Artisan Plastic Surgery at 877-245-6467 to schedule a consultation.
Eyelid Surgery Candidates
The typical eyelid surgery candidate is a patient in their 40s or older who is experiencing signs of aging around the eyes, including puffiness, under-eye bags, wrinkles or sagginess. Because people age differently, the procedure may be performed on younger patients, as well. Patients should also be in good health and should not smoke. Patients who do smoke will need to quit for a period of time before and after surgery. It is also important for Pittsburgh blepharoplasty patients to have healthy motivations and realistic expectations regarding the outcome of the procedure. During a comprehensive consultation, Dr. Johns will evaluate the patient's candidacy and address any questions or concerns that may arise.
Benefits of Eyelid Surgery
Eyelid surgery is a comprehensive plastic surgery procedure that offers patients a number of benefits, including:
Improves overall appearance
Removes under-eye bags
Reduces the appearance of wrinkles and fine lines
Eliminates extra skin or fat above the eyelid
Enhances self-confidence
The Eyelid Surgery Procedure
Eyelid surgery can be performed on the upper eyelids, lower eyelids, or both. The procedure will therefore vary from patient to patient. All Pittsburgh eyelid surgery procedures are performed on an outpatient basis at Artisan Plastic Surgery's state-of-the-art surgical center. Eyelid surgery can be performed on its own or at the same time as other procedures such as brow lift surgery. During upper eyelid surgery, Dr. Johns makes an incision within the crease of the eyelid. He then removes excess skin and fatty tissue. During lower eyelid surgery, an incision is made just below the lower eyelashes. Dr. Johns will remove excess skin and fat, and may also redistribute fat to eliminate puffiness. Once this is complete the incisions are closed with sutures and recovery can begin.
Recovering from Eyelid Surgery
Eyelid surgery patients experience swelling and minor discomfort in the days following the procedure. They are encouraged to rest with the head elevated for at least 24 hours. Some patients experience blurry vision for up to a week, after which they can return to work and other routine activities. Protective eyewear should be worn for a few weeks after surgery to protect the eyes from any type of irritation. Dr. Johns will provide thorough post-operative instructions, as well as eye drops to help alleviate any discomfort and ensure a fast and safe healing time. He and his dedicated staff are available around the clock to address any questions or concerns that may arise during the recovery period.
Schedule a Consultation Today
Eyelid surgery is an advanced facial plastic surgery that can help patients look years younger without the need for a total facelift. If you feel that the skin around your eyes is making you look aged, blepharoplasty may be for you. Contact Dr. Francis Johns at Artisan Plastic Surgery today to schedule a consultation and learn more about your treatment options.