Buttock Lift Surgery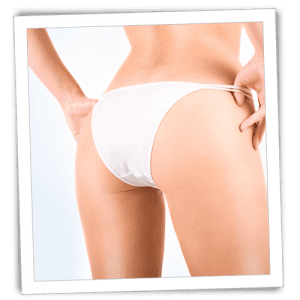 Despite the mantra, "thin is in," the truth is that curves are always in style too. Many men and women desire a full, toned buttocks, but are unable to achieve the look they want with diet and exercise alone. Pittsburgh plastic surgeon Dr. Francis Johns is a renowned body contouring surgeon who performs Brazilian butt lift surgery for patients who wish to enhance their figure. This minimally invasive procedure uses a patient's own fat to create volume in the buttocks. Read more about Brazilian butt lift surgery below, and contact Artisan Plastic Surgery at 877-245-6467 to schedule a consultation.
Buttock Lift Candidates
The typical buttock lift candidate in Pittsburgh is an individual who is unhappy with loose sagging skin around the buttocks, or loss of firmness. Most patients who pursue buttock lift surgery are those whose appearance has been affected by aging, although the procedure can be performed on younger patients as well, particularly those who have lost a significant amount of weight. Patients who are considering butt lift surgery should not smoke. Those who do will need to quit smoking for a period of time before and after surgery. In addition, patients should have realistic expectations regarding the outcome of surgery. During a comprehensive consultation, Dr. Johns will evaluate a patient's candidacy for the procedure, make recommendations for treatment and address any questions or concerns.
The Brazilian Butt Lift Procedure
Brazilian butt lift is a unique procedure that involves removing fat from one area of the body and injecting it into the buttocks. This procedure is performed at Dr. Johns' state-of-the-art surgery center near Pittsburgh, PA. Dr. Johns uses liposuction to extract fat from either the abdomen or thighs. This fat is then purified before it is re-injected into the buttocks. Results from this procedure are immediately evident, although some touch-up treatments may be required for optimal results.
Recovering from Brazilian Butt Lift
Brazilian butt lift surgery is a minimally invasive treatment which requires less downtime than other body sculpting procedures. Patients experience minor swelling, bruising or discomfort in the days after surgery. Most Pittsburgh butt lift patients are able to return to routine activities within five days of the procedure. Patients are instructed to wear a compression garment to promote optimal results, and should avoid sitting for a few days after the procedure. Dr. Johns and his dedicated staff are available around the clock to address any questions or concerns that may arise during the recovery period.
Schedule a Consultation Today
Brazilian butt lift surgery is an advanced procedure that can help men and women achieve the curvaceous, youthful and attractive silhouette they desire. If you have been considering giving your backside a boost, contact Dr. Francis Johns at Artisan Plastic Surgery to learn more about the benefits of Brazilian butt lift. During a consultation Dr. Johns can discuss all of the body contouring procedures he offers, including liposuction, thigh lift and more.