Non-Surgical Procedures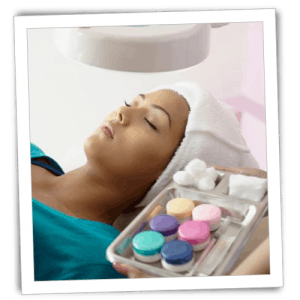 Although non-surgical procedures are not as complicated as surgical procedures, any course of action in regards to aesthetics requires careful consideration. Dr. Johns believes that his patients should make educated decisions, and he therefore takes the time to listen and answer any questions they may have in a respectful, patient manner. His friendly personality and vast experience will immediately make you feel relaxed and comfortable.
In the list below you will find access to general information on some of the many non-surgical procedures Dr. Johns performs. Typically, most non-surgical procedures are very affordable, take a short amount of time to complete, and require little or no recovery time.
Keep in mind that every cosmetic surgery patient has unique needs and concerns regarding their personal appearance, and likewise, their proposed procedural solutions will be unique and individualized. At your initial consultation, it is important that you communicate your aesthetic goals with Dr. Johns candidly and honestly in order to establish reasonable expectations and ensure a successful and positive experience. Dr. Johns will discuss with you the various options available to you and the details of the procedural techniques he feels are best suited for your aesthetic needs.
• Laser Hair Removal
• Laser Skin Resurfacing
• Laser Vascular Treatments
• Laser Pigmentation Treatments
• Mesotherapy
• Restylane, Juvederm Injections
• Botox Injections
• Chemical Peels (Phenol/TCA)
• Spider Vein Treatment (Schlerotherapy)
• Dermabrasion
• Microdermabrasion