Brow Lift Surgery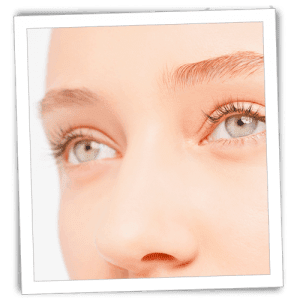 One of the first signs of aging on the face is often the appearance of wrinkles and fine lines between the brow and on the forehead. The natural aging process, as well as everyday facial movements and expressions, can cause these unwanted features to appear, and make patients look and feel older than they actually are. Brow lift surgery, sometimes referred to as a forehead lift, addresses these concerns. When performed by a board certified plastic surgeon in Pittsburgh like Dr. Francis Johns, patients can eliminate signs of aging without looking unnatural. Read below to learn more about brow lift surgery, and contact Artisan Plastic Surgery at 877-245-6467 to schedule a consultation today.
Brow Lift / Forehead Lift Candidates
The typical brow lift candidate is a patient over 35 years of age who is experiencing mild to moderate wrinkles between the eyebrows and on the forehead. This procedure can also correct droopy upper eyelids. Because everyone ages differently, the procedure can also be performed on younger patients. Pittsburgh brow lift patients should be in good health and should not smoke. Patients who do smoke will need to quit for a period of time before and after surgery. It is also important for forehead lift patients to have healthy motivations and realistic expectations regarding the outcome of the procedure. During a comprehensive consultation, Dr. Johns will evaluate the patient's candidacy, make recommendations for treatment and address any questions or concerns that may arise.
Benefits of Brow Lift Surgery
Brow lift surgery is an advanced facial plastic surgery that offers a number of benefits, including:
Helps patients look years younger
Reduces appearance of wrinkles and fine lines
Corrects droopy eyebrows and droopy upper eyelids
Long-lasting results
Enhances self-confidence
The Brow Lift Procedure
Dr. Johns performs all Pittsburgh forehead lift procedures at his state-of-the-art ambulatory center. The procedure can be performed using several techniques, which Dr. Johns will discuss during a pre-surgical consultation. The most common procedure used is known as an endoscopic brow lift. During this minimally-invasive procedure Dr. Johns makes a series of small incisions in the hair. He then inserts an endoscope, which is a small probe that allows him to see the underlying tissue. He then removes any excess skin and fat and gently lifts the skin to smooth wrinkles and elevate the brow. The incisions are then closed with sutures and the recovery process can begin.
Traditional brow lift surgery is generally recommended for patients who require removal of a significant amount of skin, or those who exhibit more progressed signs of aging. During this procedure, Dr. Johns makes a larger incision across the hairline. He then removes any excess tissue and pulls the skin up to smooth wrinkles. This procedure just as effective as endoscopic brow lift surgery, however it generally requires more healing time.
Recovering from Brow Lift Surgery
Pittsburgh brow lift patients experience minor swelling, bruising and discomfort in the days following the procedure, all of which can be alleviated with medication as prescribed by Dr. Johns. Some patients also experience numbness or a tingling sensation which subsides within a few days. Patients should keep bandages on for at least two days after surgery and should also keep the head elevated. Most brow lift patients are able to return to work and other routine activities within 10 days, although strenuous activities should be avoided for at least two weeks. Dr. Johns provides thorough post-operative instructions and attentive patient care to ensure a fast and safe recovery period. He and his staff are available around the clock to address any questions or concerns that may arise.
Schedule a Consultation Today
Brow lift surgery is an advanced surgical procedure that can revitalize your appearance and rejuvenate your self-confidence. If wrinkles, fine lines and other signs of aging have been holding you back from looking and feeling your best, contact Artisan Plastic Surgery today at 877-245-6467 to schedule a consultation. As a skilled facial plastic surgeon, Dr. Johns can educate you on all of your treatment options, including forehead lift, facelift or eyelid surgery.