Breast Lift Surgery in Pittsburgh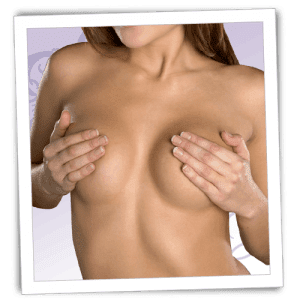 As women age, gravity can begin to take effect on the appearance of several areas of the body, particularly the breasts. Changes due to aging, weight loss, pregnancy or breastfeeding can cause the breasts to droop or sag, leading women to yearn for the youthful, perky breasts of their younger days. A breast lift, also known as mastopexy, can help women turn back the clock by eliminating excess skin and lifting the breasts to a higher position. Pittsburgh area plastic surgeon Dr. Francis Johns offers this advanced treatment to his patients, and takes pride in helping women restore their appearance and self-confidence. If changes to your breasts have you feeling less-than-satisfied with your appearance, contact Artisan Plastic Surgery today at 877-245-6467 to schedule a consultation.
Who Is a Candidate for Breast Lift Surgery?
Women who are unhappy with droopiness or excess skin around the breasts may choose to pursue breast lift surgery. The procedure is typically performed on women in their 30s or older, whose breasts have changed due to pregnancy, breastfeeding, or aging. Breast lift may also be performed on younger women who have large breasts that have begun to sag. Women who are considering breast lift surgery should be in good health and should not smoke. Those who do smoke will need to quit for a period of time before and after surgery. Ideal candidates for the procedures should be at or near their ideal weight, as weight fluctuations can have an effect on the long-term results of treatment. In addition, breast lift candidates should not be pregnant or breastfeeding. During a comprehensive consultation at his Pittsburgh, PA practice, Dr. Johns will evaluate a patient's candidacy for the procedure, make recommendations for treatment, and address any questions or concerns.
The Benefits of Breast Lift Surgery
Breast lift surgery is a comprehensive plastic surgery procedure which offers a number of physical and emotional benefits, including:
Restores youthful appearance
Corrects drooping breasts
Removes excess skin around the breasts
Increases clothing options
Enhances self-confidence
The Breast Lift Procedure
The breast lift procedure varies widely from patient to patient based on the amount of correction needed, patient preferences and Dr. Johns' recommendations. All procedures are performed on an outpatient basis at Artisan Plastic Surgery's state-of-the-art ambulatory center. During treatment Dr. Johns makes a series of incisions, either along the breast crease and around the areola, or singularly around the areola. He then removes excess tissue and skin before relocating the nipple to a higher position on the breast. The skin that was previously above the nipple is brought down and around, creating a firmer and more lifted appearance. In some cases, breast lift surgery is performed in conjunction with breast augmentation, for women who wish to enhance the size and perkiness of their breasts. After Dr. Johns is satisfied with the appearance of the breasts, the area is closed with sutures and patients can begin the recovery process.
Breast Lift Recovery
Patients who undergo breast lift surgery experience minor swelling and discomfort in the days following treatment. A surgical bra should be worn for several weeks to promote optimal treatment results. Most Pittsburgh breast lift patients return to work and other routine activities within 10 days of surgery. More strenuous activities such as exercise, however, should be avoided for at least six weeks. While some results from the procedure are evident immediately after surgery, the breasts will not take their final form until about two months after treatment. Dr. Johns provides thorough post-operative instructions to ensure a safe and quick recovery process. He and his staff are available around the clock to address any questions or concerns that may arise during the recovery period.
Schedule Your Consultation Today
Breast lift surgery can help women look and feel years younger, and greatly enhance their self-confidence. If changes to your body have you considering breast lift surgery, learn more about what renowned breast surgeon Dr. Francis Johns can do for you. Contact his practice today at 877-245-6467 to schedule a consultation.