Tummy Tuck Surgery (Abdominoplasty)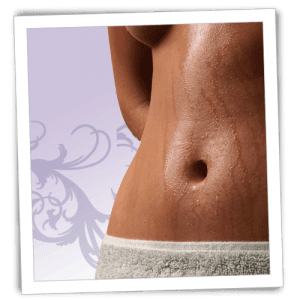 When it comes to getting the toned, trim body we all desire, the tummy seems to be the most stubborn body part. Many men and women are frustrated with excess fat around the abdomen that can be difficult to remove even when following stringent diet and exercise routines. Abdominoplasty, also known as tummy tuck surgery, is a cosmetic procedure that raconteurs the abdomen to reveal a slimmer, more attractive physique. Board certified plastic surgeon Dr. Francis Johns performs tummy tuck surgery at his Pittsburgh plastic surgery practice. Read more about the comprehensive procedure below, and contact Dr. Johns at 877-245-6467 to schedule a consultation.
Tummy Tuck Candidates
The ideal tummy tuck candidate is someone who is over the age of 18 and is unhappy with the appearance of excess fat or loose skin around the abdomen. This procedure is particularly popular among women who have had trouble losing all of their weight after pregnancy, and among individuals who have experienced weight gain as a result of aging. Tummy tuck surgery is not meant to serve as an weight loss alternative to diet or exercise. In fact, patients who undergo tummy tuck in Pittsburgh with Dr. Johns should be at a healthy, stabilized weight before the procedure because weight fluctuations can have a negative outcome on the surgery. In addition, women who wish to undergo the procedure should not plan on becoming pregnant again. Patients also should not smoke. Those who do smoke will need to quit for a period of time before and after surgery.
Benefits of Tummy Tuck Surgery
Patients who undergo tummy tuck surgery can enjoy a number of benefits from the final results, including:
A smaller waistline
More toned abdomen
Removal of sagging skin
Increased clothing options
Enhanced self-esteem
The Tummy Tuck Procedure
Dr. Johns performs tummy tuck surgery on an outpatient basis at his state-of-the-art ambulatory center in Greensburg, PA. The length of the procedure will vary from patient to patient based on the amount of tissue being removed, and if the procedure is being performed simultaneously with others such as breast augmentation or liposuction. During the procedure, Dr. Johns makes an incision just above the pubic bone, extending from hip to hip. He removes excess skin and fat through these incisions, and tightens the abdominal wall to create a sculpted final look. He may use a liposuction technique as well to remove localized fat deposits. Once these steps are complete, the incision is closed with sutures.
Recovering from Tummy Tuck Surgery
Tummy tuck surgery is an in-depth procedure that requires substantial recovery time. Patients experience minor swelling, bruising and discomfort in the days and weeks following treatment, all of which can be managed by medication as prescribed by Dr. Johns. Patients are instructed to avoid strenuous activity, although light walking is encouraged as soon as possible to promote blood circulation and healing. Patients wear a compression garment in the weeks after surgery to promote optimal surgical results. Most tummy tuck patients are able to return to work within two weeks. Dr. Johns and his dedicated staff are available around the clock to address any questions or concerns that may arise during the recovery period.
Schedule a Consultation Today
Tummy tuck surgery is a popular procedure among men and women who wish to obtain the trim and toned contours of their youth. This comprehensive procedure can transform your appearance and self-confidence. If stubborn belly fat has you feeling less than you best, contact Dr. Francis Johns to learn how his advanced treatment options can get you the body you deserve. Schedule a consultation by calling 877-245-6467.