Facelift Surgery in Pittsburgh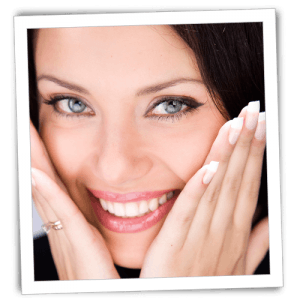 When it comes to signs of aging, the facial features are usually the first to succumb. Thanks to stress, sun exposure and other environmental factors, wrinkles and fines lines can form as early as age 30, causing patients to look much older than they actually are. A facelift is a comprehensive cosmetic surgery procedure that combats these signs of aging, helping patients turn back the clock and look as young as they feel. Read more about facelift surgery below and contact board certified plastic surgeon Dr. Francis Johns at 877-245-6467 to schedule a consultation today.
Facelift Candidates
Facelift is typically performed on patients 40 years old or older who are exhibiting signs of aging such as loss of skin elasticity, wrinkles, fine lines and puffiness. The procedure can also be performed on younger patients who have experienced an earlier onset of these changes. Patients should be in good health and should not smoke, as smoking can increase the risk of surgical complications. Patients who experience the greatest benefits from facelift surgery are those who also have strong bone structure. It is important that patients have healthy motivations and realistic expectations regarding the procedure. While facelift surgery can combat signs of aging, it cannot stop the aging process altogether. During a comprehensive consultation at his Pittsburgh plastic surgery practice, Dr. Johns will evaluate a patient's candidacy for the procedure, make recommendations for treatment, and address any questions or concerns that may arise.
Facelift Benefits
When performed by a board-certified plastic surgeon such as Dr. Johns, facelift surgery offers a number of benefits, including:
Eliminates and removes fine lines and wrinkles
Reduces the appearance of sagging skin
Improves facial contours
Helps patients look years younger
Enhances self-confidence
The Facelift Procedure
Facelift is performed on an outpatient basis at Artisan Plastic Surgery's state-of-the-art surgical unit in Greensburg, PA. Depending on the extent of the procedure, surgery can last anywhere from two to four hours. During surgery, Dr. Johns will make an incision within the hairline, extending  around the ear. Through this incision he will access the tissues of the face, removing any excess fat and trimming away sagging skin. He will then gently pull the remaining skin upward to smooth away any fine lines or wrinkles. The technique will be decided upon during a pre-surgery consultation.
Recovering from Facelift Surgery
Pittsburgh facelift patients experience some minor swelling, bruising and discomfort in the days after surgery. Bandages should be kept on the face for several days, and the head should be elevated as much as possible. Some light walking and stretching is encouraged in order to promote blood circulation and faster healing times. During a follow-up appointment Dr. Johns will remove any stitches and check on the progress of healing. Most facelift patients are able to return to work about 10 days to 2 weeks after surgery. More strenuous activities should be avoided for several weeks. Dr. Johns provides attentive post-operative care and thorough post-operative instructions. He and his staff are available around the clock to address any questions or concerns that may arise during recovery.
Schedule a Consultation Today
A facelift is a comprehensive cosmetic procedure that can greatly enhance a patient's appearance and self-confidence. Through the use of advanced surgical techniques Dr. Johns is able to provide beautiful, natural-looking and long-lasting results. To schedule a consultation, contact Artisan Plastic Surgery today at 877-245-6467. Dr. Johns will explain all of your procedure options, including facelift, mini-facelift, forehead lift and rhinoplasty in Pittsburgh.