Breast Augmentation Surgery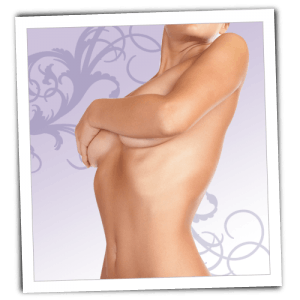 When a woman is unhappy with the size, shape, or perkiness of her breasts, it can lead to diminished self-confidence. Changes to the breast size due to aging, pregnancy, breast feeding or weight loss can all take a toll on how a woman feels about her appearance overall. Breast augmentation surgery is a popular cosmetic treatment that provides a solution to these changes, and can help women feel comfortable and confident in their own skin. Pittsburgh plastic surgeon Dr. Francis Johns offers silicone and saline breast implants to his patients who wish to restore breast volume and perkiness without appearing unnatural. Read through the paragraphs below to learn more about breast augmentation surgery, or contact Artisan Plastic Surgery today at 877-245-6467 to schedule a consultation.
Who is a candidate for breast augmentation?
Women over the age of 18 who are dissatisfied with the appearance of the breasts may consider undergoing breast augmentation surgery. Generally, women who undergo the procedure are unhappy with the size of their small breasts, or with asymmetry or droopiness of the breasts. It is important that women who are considering breast implants surgery are in good health and do not smoke. Potential patients who do smoke will need to quit before their procedure date. Breast augmentation candidates should also be at or near their ideal weight, as weight loss or gain can have an effect on the appearance of the breasts. Women also should not be pregnant or breastfeeding at the time of the procedure.  Finally, patients should have healthy motivations for pursuing cosmetic surgery, as well as realistic expectations regarding the outcome of the procedure. During a comprehensive consultation with Dr. Johns, he will evaluate your candidacy for breast augmentation, make treatment recommendations and address any questions or concerns you may have.
The Breast Augmentation Procedure
Dr. Johns performs breast augmentation on an outpatient basis at his state-of-the-art ambulatory center in Greensburg, PA. Breast augmentation is performed under general anesthesia so patients do not experience any pain or discomfort during the procedure. Dr. Johns begins the procedure by making an incision either around the nipple, in the underarm or in the belly button to gain access to the breast area. The incision location will depend on the patient's aesthetic goals, Dr. Johns' recommendations, and the type or size breast implant being placed.
Dr. Johns is pleased to offer silicone and saline breast implant options to his Pittsburgh area patients. Both offer distinct advantages and can help patients accomplish their aesthetic goals. Silicone implants consist of a gel-like substance and are at their full size before they are placed in the body. These implants are generally considered to have a more natural look and feel than their saline counterparts. Saline implants consist of a saltwater solution and are filled to their final size after they are placed in the body. They typically require smaller surgical incisions. In addition, some experts consider saline implants  safer than silicone implants because in the event of a rupture, the saline solution is absorbed harmlessly by the body.
After the implants are placed the area is closed with sutures. Breast augmentation patients typically begin recovery at Artisan Plastic Surgery's surgical center before being released home later the same day.
Breast Augmentation Recovery
Patients who undergo breast augmentation at our Pittsburgh office will experience some minor swelling and discomfort in the days following the procedure. They are provided with a compression garment to ensure optimal results from treatment. Many women are able to return to work and other routine activities within 10 days of surgery. More strenuous activities, such as exercise, however, should be avoided for at least six weeks. Dr. Johns will provide thorough post-operative instructions to ensure a safe and quick healing process. He and his dedicated staff are available around the clock to address any questions or concerns that may arise during your recovery period.
Schedule Your Consultation Today
Women who undergo breast augmentation surgery enjoy a number of benefits, including an enhanced silhouette, more clothing options, and more self-confidence. If you have been considering breast augmentation, you owe it to yourself to learn how a board certified plastic surgeon like Dr. Francis Johns can help you achieve the look you desire. During a consultation he can explain all of the breast procedures he offers, including breast augmentation, breast reduction and breast lift in Pittsburgh. Contact his practice today at 877-245-6467 to schedule a complimentary consultation.